Wize Guys Bistro Menu
The Patio is OPEN for seating, as well as inside dining with seating at half capacity, walk-ins only.
Our Summer Concert Series is on Friday & Saturday from 6:00 pm to 9:00 pm!
Carry-out or Curbside Pickup is still available as we don't want you to miss all of your favorites!!
Click Here to discover our menu and more info about our Carry-out service.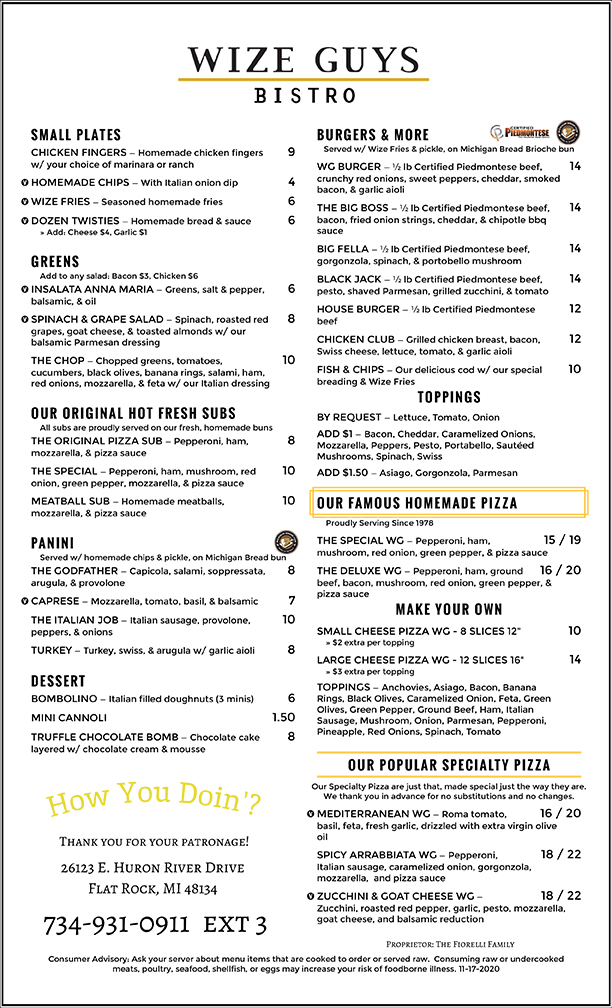 Click here to enlarge and print Wize Guys Bistro menu.
*Menu items and prices are subject to change.